R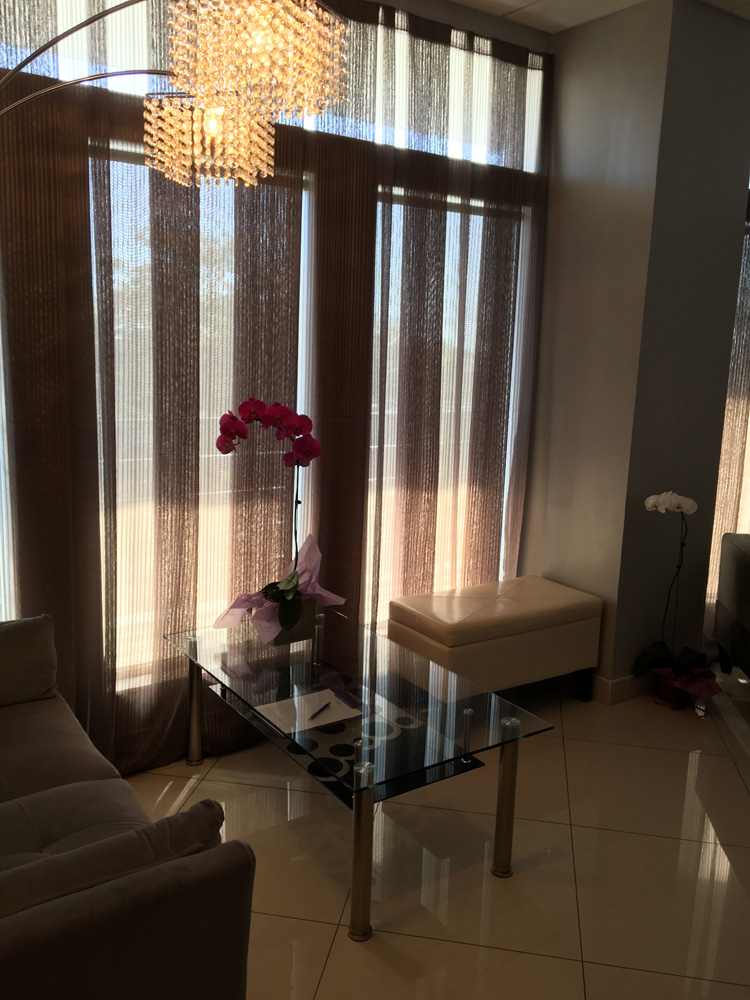 PLEASE NOTE :
WE ARE NOT ACCEPTING NEW CLIENTS FOR WAXING SERVICES AT THIS TIME. IF YOU ARE A NEW CLIENT - SOME WAXING SERVICES (BROW, LIP OR UNDER ARM) CAN POSSIBLY BE BOOKED AS AN ADD-ON SERVICE TO FACIAL ONLY.
For years working in the spa industry, we have literally de-haired thousands of people and believe that even the most uncomfortable service, like a Brazilian bikini wax, can be done with grace and comfort. We are experts in working with hard wax which brings the least painful experience and the cleanest, long lasting result. We have a big variety of wax for different skin and hair types and only use Premium Australian, Italian and French wax.
We guarantee that you will not be sharing your wax with half of Los Angeles, because we employ a strict No-Double dipping policy. We enforce heavy sanitary rules, including using disposable supplies and doing mandatory disinfection according to CA State board regulations.
We ask that you disclose medications that you currently use or have used in the past 3-6 months as we strive to provide not only the best, but also safest service to our guest.

You cannot receive: any face or body waxing service if you are currently using Accutane® or have stopped it less than 6 months ago; face wax - if you have used Retin-A®, Tazorac®, Differin®, Avage®, Epiduo®, Tri-luma® or other retinoids within 3 weeks, had ablative laser treatments or medium to deep chemical peels within last 2-3 months. For contraindications with other medications and treatments - please call us or consult your doctor.
We kindly ask everyone (especially new clients) to arrive 5-10 min earlier to fill out paper work, change etc., as some services are only 15 min long and lateness may lead to your service being cancelled or rescheduled.


Ladies

Bikini $40
Bikini plus (includes backside) $50
Brazilian (with landing strip or not) $70
Full buttock $25
Brow $35
Lip $15
Nose, ears $15
Chin $15
Sideburns $15
Cheeks $20
Underarm $20
Half arm $35
Full arm $45
Lower leg $40
Upper leg $50
Full leg $90
Full leg with bikini $110
Full leg with bikini plus $130
Full leg with Brazilian $150
Stomach $20
Miscellaneous wax $10+


Gentlemen

Brow $35
Nose, ear $15
Half arm $35
Full arm $45
Lower leg $35
Upper leg $50
Full leg $85
Underarm $25
Half back $40
Full back $70
Chest $40
Stomach $25
Miscellaneous wax $10+