Contact Information , hours of operation and spa policies
Spa ViolaSole
11677 San Vicente Blvd, Ste. 300
Los Angeles, CA 90049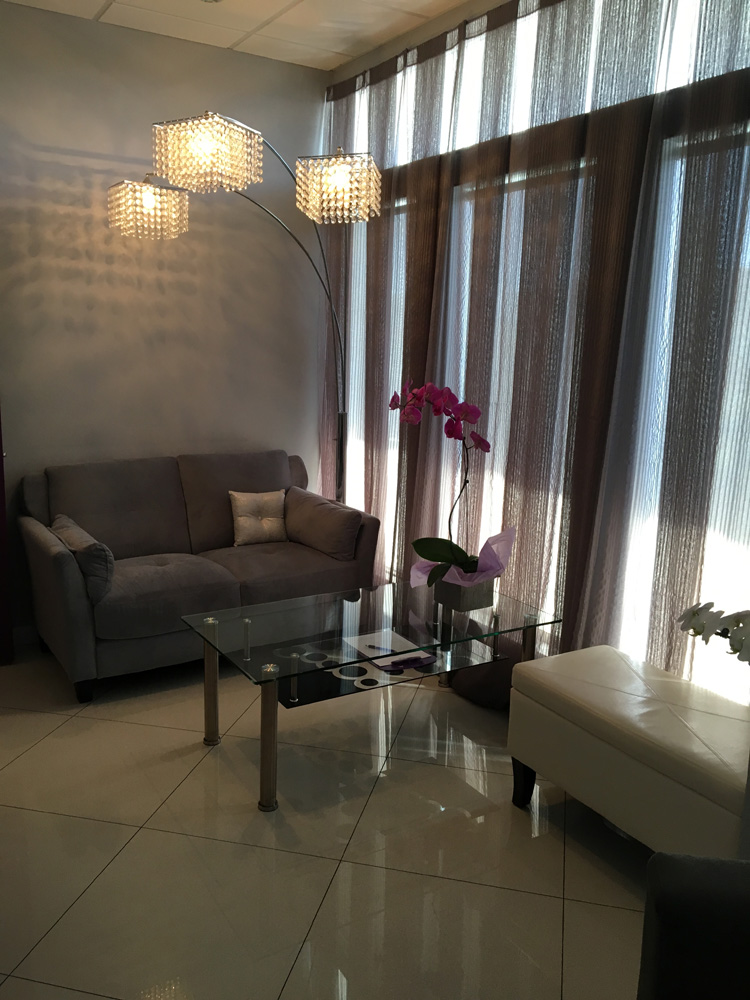 We are in Brentwood Gardens Plaza, top right front unit.
(310)442-4646
www.spaviolasole.com
Hours of Operation:
Tuesday: 10:00am - 6:00 pm
Wednesday Thursday Friday: 10:00am - 6:00 pm
Saturday: 10:00am - 5:00 pm
We are currently closed Sundays and Mondays
Spa ViolaSole etiquette and policies
Spa ViolaSole is committed to providing not only best but safest service to our guest, therefore every new client will be required to complete intake form to let us know about medical conditions and medications used. Not sure if you can get treatment – call or e-mail us and we will gladly help you over the phone.
We invite you to come 5-10 minutes before your appointment to fill out paperwork and just relax in our beautiful lounge area and have a snack. If you are running late, we will try our best to accommodate you and give the full time. If we are booked with another guest right after, unfortunately, your appointment will be adjusted for the time lost or rescheduled for another time. We ask for everybody's respect and consideration in being a few minutes early for ALL waxing services as some of those are only 15 minutes long and even 5 minutes of lateness can possibly cut into another guest's time..
Spa Viola Sole accepts all major credit cards, we don't accept checks or cash at this time.
We do require valid credit card or gift card to hold appointment upon reservations. We have 48 hours cancellation policy. Same day reschedule will be considered cancellation. Appointments cancelled or rescheduled within 24 hours and all no-show appointments will be charged 100% of price of service.
We welcome all clients to experience our services. We require anyone under 18 have a consent form filled out by a parent or guardian before receiving any services.
Retail product returned with original receipt and reasonable explanation will be taken back and credit towards any spa services or products will be issued for that amount. Gratuities are not included in any of the services and are at your discretion.
All prices are subject to change without notice.
Spa ViolaSole reserves the right to refuse services to anyone at our discretion.